22 Heritage Road, Kingsville, ON (519)733-4545
Dr. Amanda Everaert B.H.K., D.C.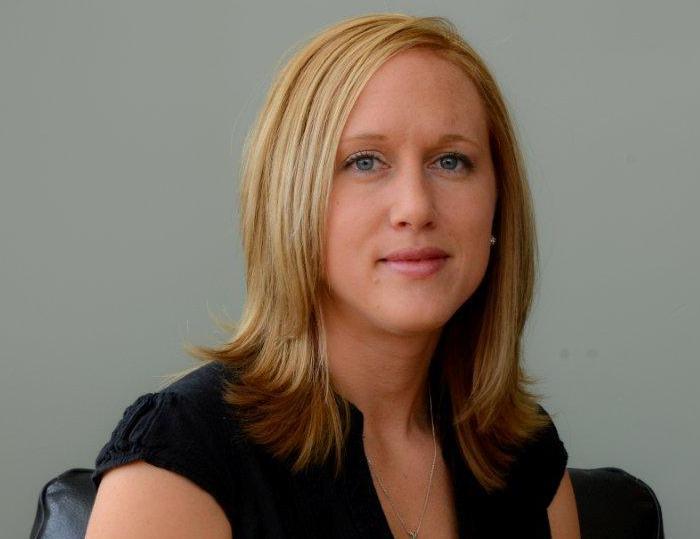 Dr. Amanda Everaert, graduated from Logan College of Chiropractic, St. Louis, Missouri, in 2011. After graduation, she joined a booming 40+ year old practice in Defiance Ohio, working with a team of Chiropractors, massage therapists, a reflexologist, and office staff. When her father fell ill, she decided to return to Kingsville and open up her clinic out of her father's building.
Dr. Everaert grew up in Kingsville. She attended the French Immersion program both at Kingsville Public School and Kingsville High school, strengthening her language skills. She was an athletic student, playing basketball, volleyball, soccer, softball and track. She continues her love of sports and fitness to this day by playing weekly co-ed volleyball, running, biking, kayaking, and working out. She has raced in many 5k and 10k races, leading her to bigger challenges. She completed her first half marathon in October 2010, and her second in June 2015, inspiring her husband, Eric, to compete in his first 5k race.
She obtained her bachelor's degree from the University of Windsor for Human Kinetics, majoring in movement science, which helped her gain a solid foundation prior to attending chiropractic college.
Dr. Everaert is a member of the Canadian and the Ontario Chiropractic Associations. She has volunteered for many different organizations, such as, the team chiropractor and assistant coach of the Defiance College Women's Volleyball team. She has previous volleyball coaching experience at Kingsville District High School, Velocity Volleyball in Leamington, and South County 14U Girls Travel Team . She has coached recreational soccer, and taught swimming lessons at Essex Recreation Center. While at chiropractic college she was also able to work with the University of Missouri and Missouri Baptist athletes, has been the medical staff at the Go St. Louis Marathon, St. Louis Youth recreational soccer league, and NAIA track and field-SIUE.
Dr. Everaert passion for health and fitness has lead her to start a spring/summer weekly free walking group in Kingsville to help individuals maintain fitness in a fun, social atmosphere.
Dr. Everaert uses a whole body approach when it comes to addressing injuries, aches and pains, and wellness patients. She focuses on techniques such as Diversified, Thompson, COX Flexion-Distraction, and Soft Tissue as her core adjusting techniques but also practices Activator, Sacral Occipital Techinque, and Graston(see technique tab for description of technique). With some patients it is beneficial to add therapy to their treatments such as Ultrasound, and Interferential(see therapy tab for description of therapy). A plan for ice or heat, and/or stretching and strengthening exercises will be given to help patient recovery as quickly as possible and maintain their optimal health.
Call today to schedule your initial chiropractic exam with Dr. Amanda Everaert.
Dr. Derek Dimenna B.H.K., D.C.
(Provisional Chiropractor)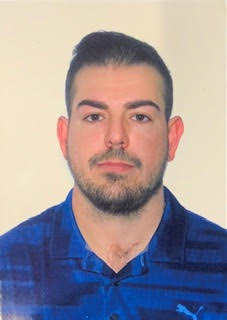 Dr. Derek Dimenna was born in Leamington, Ontario where he grew up on a family farm. He graduated from the University of Windsor with a Bachelors Degree in Human Kinetics (Specialty in Movement Science) and a Minor in Psychology. After graduation he moved to St Louis, Missouri where he received his Doctorate of Chiropractic from Logan University.
Dr. Dimenna utilizes several chiropractic techniques including: Diversified, Thompson Drop, Extremity Adjusting (Shoulder, Elbow, Wrist, Hip, Knee, Ankle), Selective Functional Movement Assessment (SFMA) and Myofascial/Muscle Stretch Therapy. He also has an interest in nutritional optimization for patients seeking weight loss, personal nutritional goals or better overall human function.
Dr. Dimenna's main objective as a chiropractor is to help his patients achieve their goals through treating the root causes of their pain, rather than treating only the symptoms. He values his time with his patients and bases his care around their individualized goals. Whether those goals be going for a walk with their grandchild, playing a sport they used to play, or just being able to complete daily activities without assistance, Dr. Dimenna is determined to help his patients become their best self and enjoy the life they were meant to live.
Other passions of Dr. Dimenna include golfing, hockey, soccer, volleyball, yoga, rollerblading and spending time with his family or friends. If you don't see him on the golf course, you can find him at the gym or enjoying the outdoors in many different ways. He would also love to answer any golf questions you might have!
He is currently working under a provisional licence, with the supervision from Dr. Everaert, and will be fully licenced after successful completion of his last exam this summer, which was previously delayed by lockdown restrictions.
Call today to schedule your initial chiropractic exam with Dr. Dimenna