22 Heritage Road, Kingsville, ON (519)733-4545
Back In Motion Chiropractic will help you improve your spinal motion and help you stay healthy!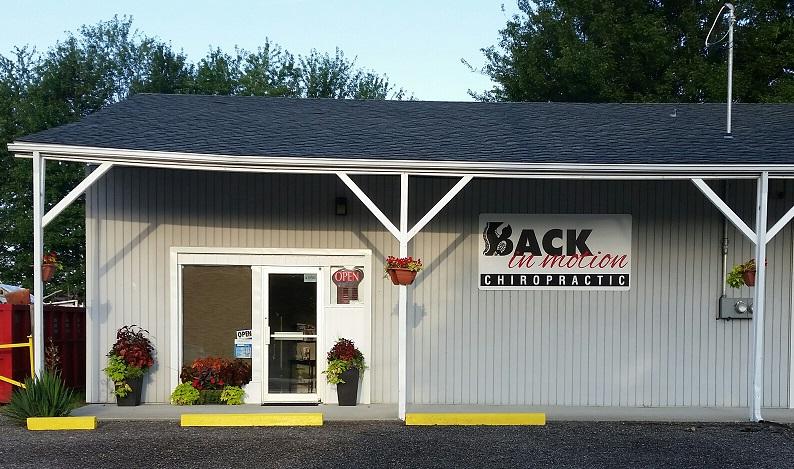 Back In Motion Chiropractic
Established in January 2013, Dr. Amanda Everaert, along with John Jones, RMT, started treating patient with 1000 sq ft of office space. Since then the treatment rooms have been reconfigured multiple times, accommodating at one time a reiki practitioner, a reflexologist and other massage therapists. Although some of these discipline have moved out, another 500 sq ft was added in June 2015 to create TWO spacious massage therapy rooms. In addition to the massage rooms, it also has a chiropractic examination room, TWO chiropractic rooms, a Therapy room, and additional office space for the practitioners.
The clinic now occupies a registered massage therapist, John Jones and Dr. Amanda Everaert(chiropractor/owner). Dr. Everaert hopes to add more health and wellness practitioners, and expand the space in the future.
Mission
Our mission is to help improve people's health and function, and to educate them to live a nutritionally, physically, and emotionally balanced life. We believe that anyone can get healthy and fit with a regular chiropractic care, exercise and good nutrition.
Services
Chiropractic

Massage Therapy

Ultrasound and Interferential Therapy

FootLevelers Custom Made Orthotics

Biofreeze Products(color and colorless, available in gel, roll-on, and 360* spray)
Ready to enjoy better health, higher energy levels, and physical wellness? Chiropractic and massage are proven to help people of all ages, and fitness levels to attain well-being, better range of motion, and relaxation.
Drop by anytime to see our facilities and learn more about your health - you can contact us here.